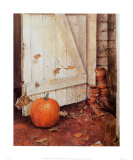 (picture represents fall not Halloween)
I have be come very concerned how Christians shrug off the idea that Halloween is innocent and just a fun time. They think that there is nothing to it and that you can make an evil thing a good thing. I urge you if you think Halloween is ok to rethink what you are doing. I am not judging anyone you need to make your own decisions I am just asking you to consider what the whole thing is all about. Check out this video:
If you are under 18 please get your parents permission to watch this. Mothers it is not advisable to watch this if your children are in the same room as you.
I ask you to consider this and pray about it if you truly want to Glorify God in your life.
Please post a comment and tell me your thoughts on this issue. I would like to know how you feel about it.